Public Consultations on Nuclear Product Certification in Bali
Kembali
11 September 2023 | Berita BAPETEN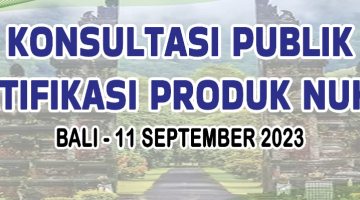 The Nuclear Energy Regulatory Agency (BAPETEN) through the Directorate of Regulation of Nuclear Installations and Materials (DP2IBN0 held a Public Consultation on Nuclear Product Certification in Bali on September 11, 2023. This activity aims to provide information regarding nuclear product certification plans and to obtain input regarding draft regulations nuclear product certification that will be prepared.
The implementation of this Public Consultation invites Producers, Testing Institutions, Product Certification Institutions, Users, Academics and the Government who will later be involved in designing product certification schemes. On this occasion, one of the representatives from the National Standardization Body (BSN) explained the certification process product.
The event began with remarks and opening by the Director of DP2IBN Hendra Subekti. Haendra said that DP2IBN under the Deputy for Nuclear Safety Assessment prepared regulations and carried out coordination for the implementation of nuclear product certification. Hendra continued that later in creating the certification scheme, all stakeholders will be involved so that the product certification scheme can be implemented to guarantee safety and quality, and that domestic products have competitiveness.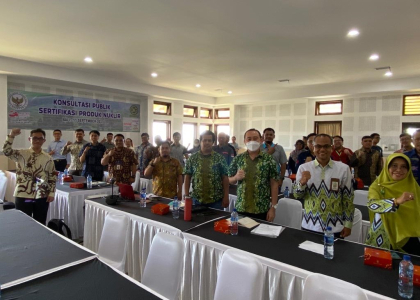 Berita Lainnya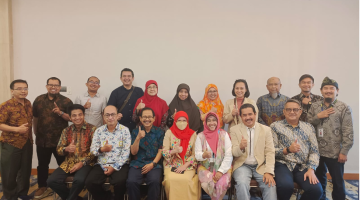 11 September 2023 | Berita BAPETEN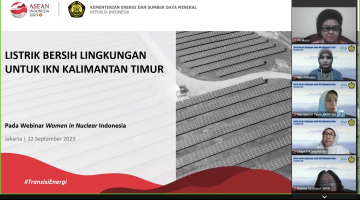 12 September 2023 | Berita BAPETEN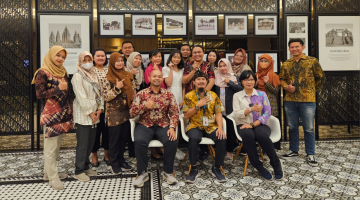 23 Agustus 2023 | Berita BAPETEN