National Workshop on Radiological Crime Scene Management
Kembali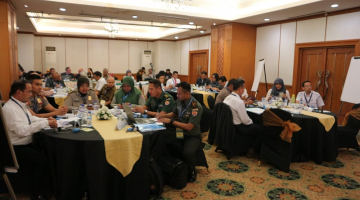 BAPETEN in collaboration with the International Atomic Energy Agency (IAEA) and Interpol Chemical, Biological, Radiological, Nuclear and Explosive (CBRNE) Terrorism Prevention Program held a National Workshop on Radiological Crime Scene Management (RCSM) on 8-12 July 2019 in Jakarta. The purpose of this training is to prevent nuclear abuse from world terrorism.
This activity presents experts from the IAEA namely Peter Burton and Nigel Tottie, expert from Interpol namely Dough Ledingham, Eve Szeles from the Hungarian Academy of Sciences, and Elder Magalhaes from the Institute of Radiation Protection Dissymmetry, Brazil. Surely, with the presence of these experts, it's expected that this training can share knowledge and experience to Indonesia.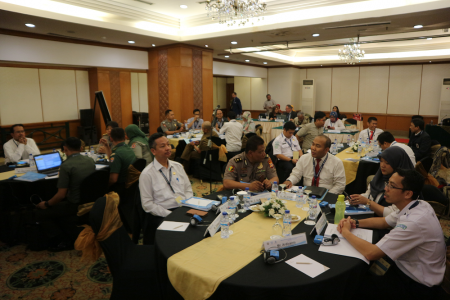 The Deputy Chairman for Administration of BAPETEN Hendriyanto Hadi Tjahjono in his official opening stated that the Indonesian government realized nuclear security had become a national priority program, and this was evidenced by the active participation of Indonesian leaders in the Nuclear Security Summit. RCSM training, which is also one example of Indonesia's commitment, is carried out to improve its human resource capabilities in ensuring nuclear security and safety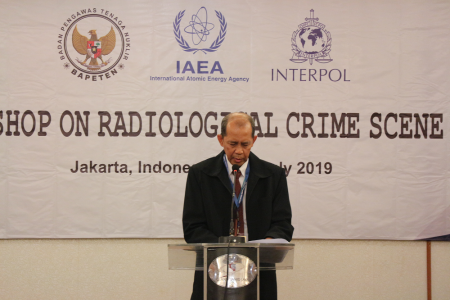 Furthermore, Burton from the IAEA said that since the existence of terrorism, nuclear security had become important, for this reason the IAEA collaborated with Interpol to jointly maintain world security. In his speech, Ledingham also said that his interest in nuclear security and more fundamentally was need for close cooperation with governments around the world, including Indonesia, to prevent the occurrence of crime or nuclear terrorism.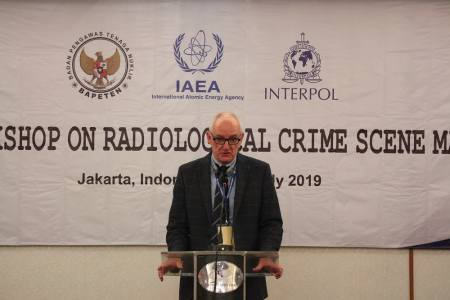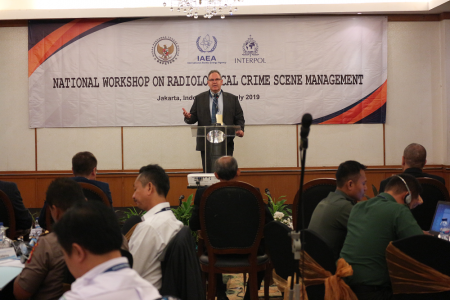 Present as participants of this training were stakeholder in nuclear security in Indonesia such as Badan Nasional Penanggulangan Bencana (BNPB), Indonesian National Police (Brimob, Dokkes, Baintelkam, and Puslabfor), the National Nuclear Energy Agency (BATAN), The Ministry of Internal Affairs, The Ministry of Health, and The Indonesian Army. (BHKK/RA/IP)